Sunday morning coffee with Don! Nov 3rd
by admin
November 3, 2019
0
Good morning!
Welcome to Sunday morning coffee with Don! This blog will be about a variety of topics. We will look at real estate trends in the Palm Beach Area. What's in and out when it comes to renovations or getting your home ready to sell. Cool things to do in West Palm Beach or activities for the family. This blog will be everything about real estate in West Palm Beach and so much more.
I thought we would kick off something simple today.
First, take a look around a preview of the site. This is a simple taste of who Don is and what is to come, sort of a press release or soft opening for a restaurant. All the communities will be up for you to view tomorrow morning along with so much more. Sign up for the newsletter or blog to get updates. This site is more than real estate, its a take on living in West Palm Beach and real estate. I have combined my real estate know-how along with my passion for living in the Palm Beach Area.
With November, Comes Thanksgiving and decorating really for Fall.  Heres some tidbits for you! (by the way don't forget to set your clocks back).
Grab your hearty soup recipes, decorative pie plates, and favorite cookbooks. Fall is here, and with just a little effort you can get your kitchen ready to make the most of it.
The season has changed, and so follows your home decor. Decorating for the chillier fall months means incorporating warm and inviting colors and textures into your home's interior design, specifically in the kitchen.
Try these four tips to create a cozier kitchen for fall.
Weave in dark textiles
Fall means decorating with gorgeously textured throws, pillows, and table linens. Introduce your kitchen to an autumnal palette using dark, natural window coverings and similar table linens for a cozy effect. This look juxtaposes raw texture with soft details like fresh fruit, warm placemats, and smooth surfaces.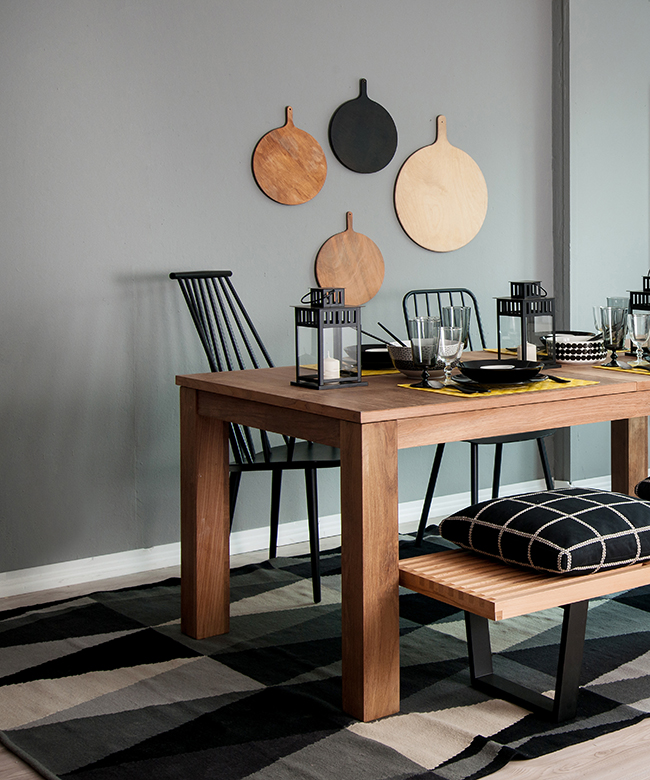 Bank on butcher block
Found most often in farmhouse-style or rustic homes, butcher block is great for countertops and tables because it's durable and looks better the longer you have it.
If you're thinking about switching out your countertop, consider butcher block for a warm, inviting feel. If you don't want to commit to a full countertop, try a large cutting board or table to add earthiness to your kitchen.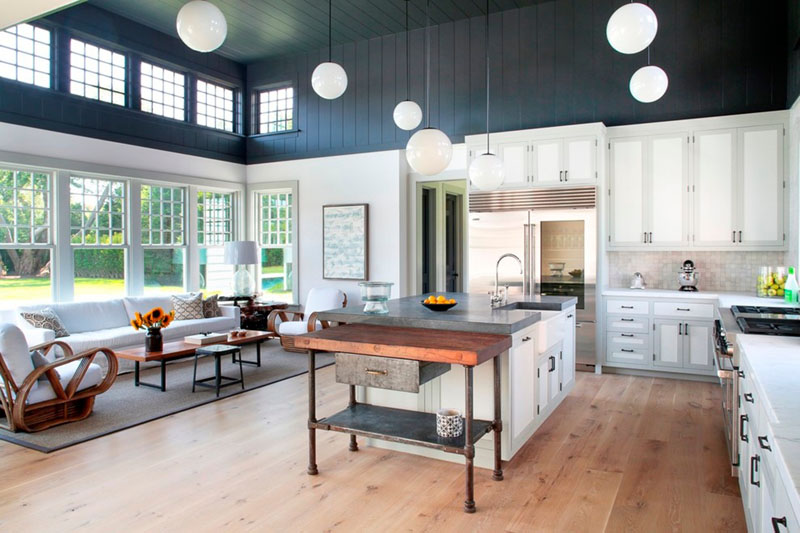 Add pops of color
If your kitchen has a blank space or accent wall, consider painting it for an inviting scene. For the fall season, you can choose to use warmer, darker colors like a deep red, warm orange, or olive or brown tone.
Don't want to paint an entire wall? Select a piece of art or two featuring deep and rich colors to create a cozy ambiance. You could even paint your cabinets or counters.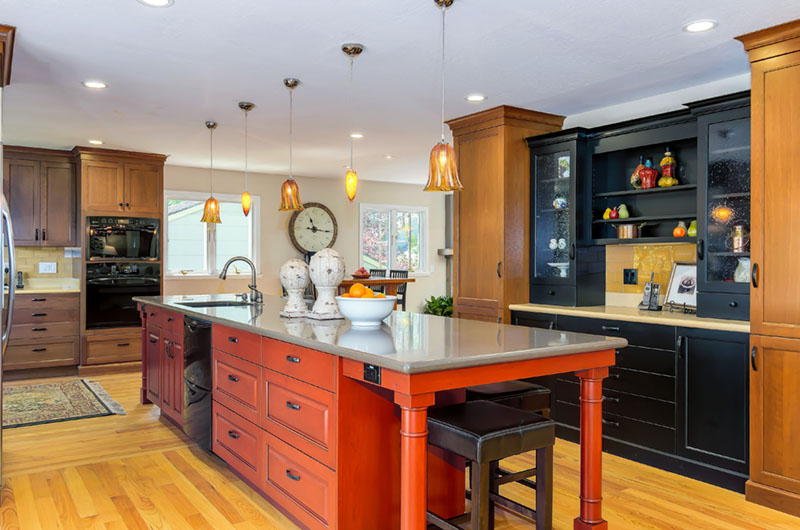 Nurture indoor plants
Houseplants are always good go-to decorations because they require little upkeep and add a touch of freshness to any space. They are particularly useful in the fall because they can double as herb gardens or unique decor.
Install a small indoor garden on your window sill or on a shelf near a window to have easy access to fresh rosemary, sage, and basil, even when the weather might not call for gardening.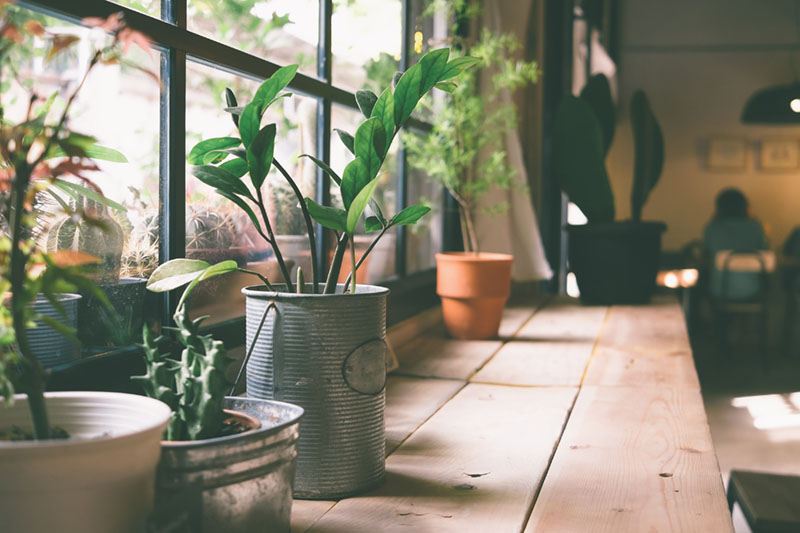 While these suggestions may seem small, they are great touch-ups to boost your festive theme this fall season. Add one or two, or mix all of the design tips for a home-sweet-home feel.