Sunday morning coffee Dec 15th
by admin
December 15, 2019
0
So if you are expecting a real estate post today! I will save those for after the Holidays! As Realtors we get so busy with our smartphones, tablets, showing, researching, and listing homes, we forget to slow down sometimes. This time of year it is good to unplug for a while and focus on the family. All of my family is grown now, but spending time with family is so cherished! In this day and age where we are connected 24-7, we have to think of fun things to do not sitting on a computer or an electronic device.
Here is a list of ideas, I thought might be fun to do with the family. Who knows, you might start a Christmas tradition. These are great to do on Christmas day or any time close to the holidays.
1. COOK AND EAT FOOD
Food plays a huge part of Christmas Day in my family. Make the act of cooking the meal a family affair instead of just the eating part. Not only will you be spending time with your family together, but you'll also teach your kids how to cook at the same time.
To reduce the stress of the Christmas meal, make sure to meal plan and write a shopping list so you will have everything you need.
2. WATCH CHRISTMAS MOVIES
So on this one, you can accept the Electronic device clause!  Whos up for a cheezy Hallmark movie or a classic like Christmas Vacation?
Christmas movies can be a great way to liven up the day. Get everyone cuddled up on the couch together and watch comedies or heartfelt dramas/comedies.
This is also a great opportunity to work in some holiday snacks or eat all that extra candy you have lying around the house.
3. MAKE SNACKS
Speaking of extra candy… You could use those sweet treats and make them into something else:
Break up chocolates and cookies and sprinkle them on top of ice cream
Use a whole candy cane as the stirrer for hot chocolate
Crush them and add to baked goodies
Infuse them in vodka and use them as the base for an adult beverage. Yum!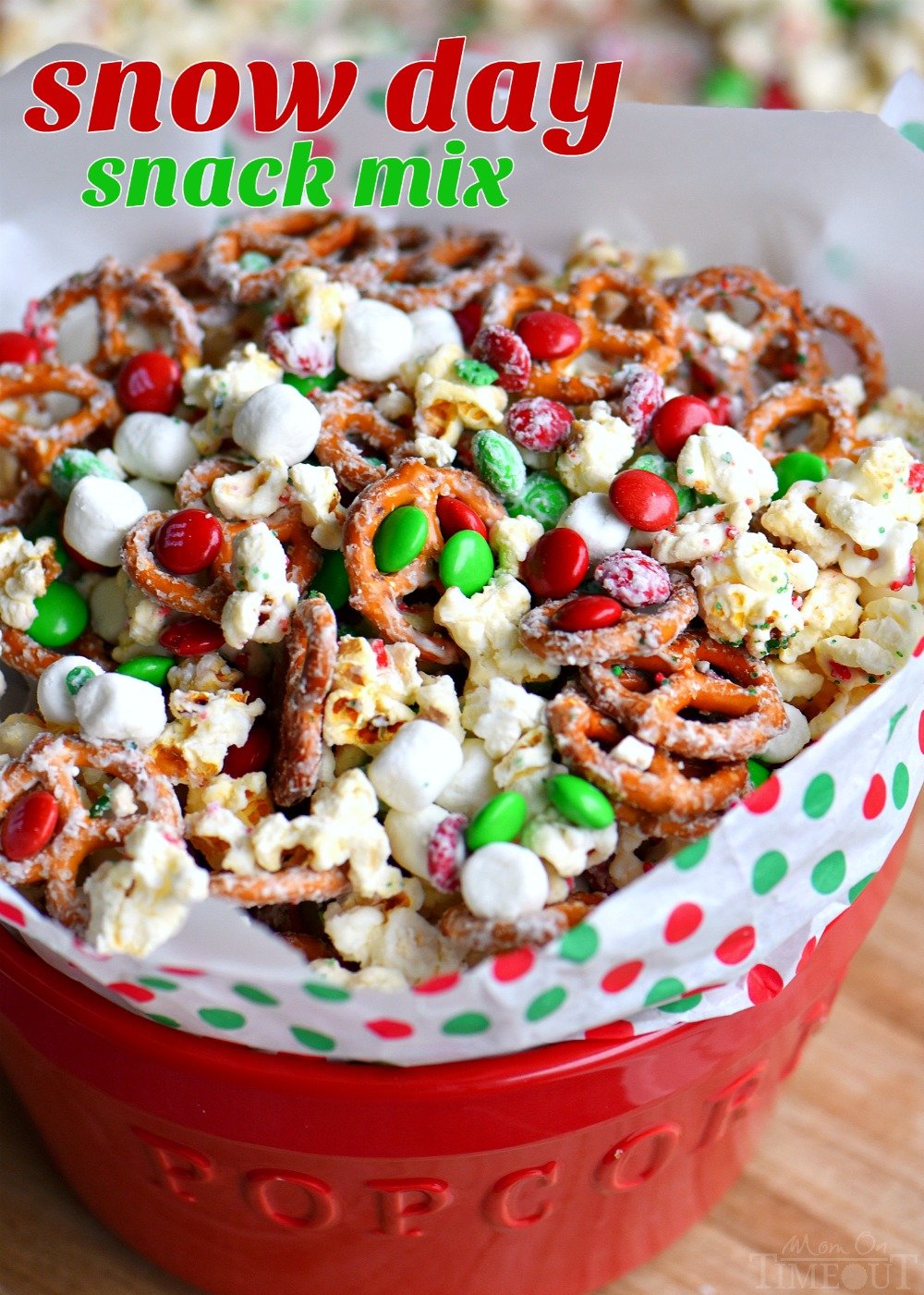 5. TAKE FUNNY PHOTOS
Get dressed up in ridiculous Christmas costumes or ugly sweaters and take photos with your family. Make funny faces and have a ball.
Next year you can look back at them and have a laugh. You can even print your favorite ones, hang them on a string with mini clothespins and use them to decorate your mantle next holiday season.
7. REMINISCE
Dust off your photo albums and scrapbooks and go over old photos. Happy memories and great stories are bound to come out of this activity.
I loved hearing tales of what took place when a photo was taken and learning about family and friends, some of whom I never met. It's always an interesting way to learn more about your history.
Are you looking for a list of fun things to do with your children on Christmas Day? Click here for a list of activities that you can enjoy with your family during this holiday.
8. PLAY GAMES
Games definitely make my list of fun things to do. Break out whatever games you have, whether they're board games or on a gaming console. If they're digital games, make sure to pick multi-player ones so more than one person can join in simultaneously.
Monopoly is a classic board game and one that lots of people can play at the same time. It can also go on for hours which is perfect when you're searching for a way to pass the time!
A deck of cards is another great option. You can play a variety of games and keep the family entertained for quite a while.
9. GO OUTSIDE
Go outdoors and play a sport, take a hike, go to the park, go to the beach or play in the snow. You'll get some fresh air while enjoying family fun. Not to mention, you'll burn off all those excess calories from the huge meal you indulged in earlier.